Facilities

Blast Wave Facility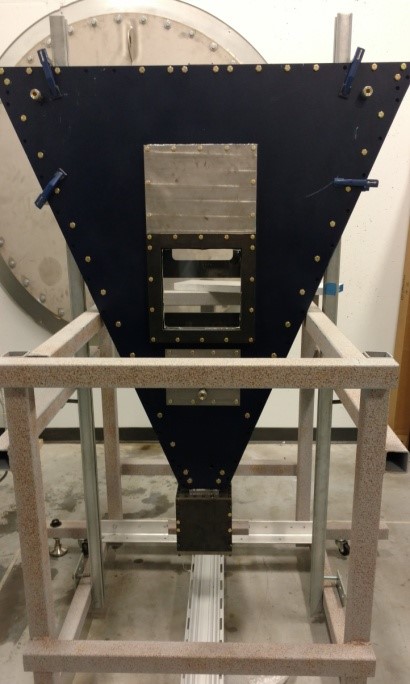 The Blast Wave Chamber at Georgia Tech was designed to resolve the important spatial scales of the hydrodynamic mixing occurring in aspects of Inertial Confinement Fusion and elucidate the source of discrepancies observed between actual and modeled supernovae.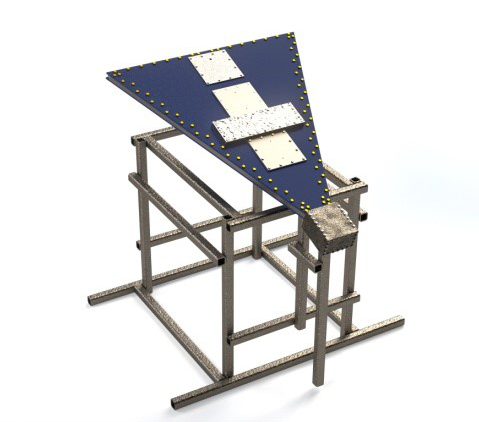 The Blast Wave Chamber uses small detonators to produce point source blast waves. The resulting blast wave propagates into an interface between two gases of different density. The initial conditions at this interface are controllable. Variations in initial conditions are used to determine the effect of initial conditions on blast driven turbulent mixing. The modularity of the chamber enables the production of various interface shapes (i.e. curved or flat) and allows for the creation of multimodal initial conditions. The geometry of the blast chamber also enables the study of compressible, divergent, and cylindrical turbulence.
With the use of certain gases and detonators the conditions in the Blast Wave Chamber are capable of reaching those in actual supernovae by matching what is known as the Euler number. Because of the matched Euler number, research done in our facility can be related to actual supernovae through scaling analysis. For data collection, the chamber is equipped with dynamic pressure transducers and multiple viewing ports for Planar Laser Induced Fluorescence (PLIF) and Particle Image Velocimetry (PIV) access. The facility is capable of performing simultaneous PLIF and PIV, as well as high speed (50,000 Hz) PIV, and Schlieren photography/videography (as shown below).